1344 Cornwall Road Oakville, Ontario, L6J 7W5
Call Us (647) 670-2041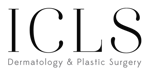 Discover Total Body Confidence with CoolSculpting

™
Achieve your body goals and feel comfortable in your clothes again.
Jennifer's Story
"As a woman in her 40s, you accept things as they are, but I also want to feel fabulous."
Take the first step with our quiz.

You're going to

love your skin

.
ICLS has proudly served the Greater Toronto and Hamilton areas for 25+ years. We offer a unique combination of Plastic Surgery, Medical Dermatology, Clinical Research and non-invasive, skin rejuvenation, anti-aging treatments including a large retail skincare space, all under one roof.

We have developed a family-oriented, patient-centric approach. Superior customer service and patient safety are at the forefront of everything we do. Our entire business is built on the cultural cornerstones of safety, respect, professionalism and compassion, leading to high patient satisfaction. Every solution we offer is tailor-made to meet each patient's needs.
"I can't be effusive enough regarding the entire staff and experience at ICLS! You feel valued and concerned about. This is the way all practices should be." ⭐️ ⭐️ ⭐️ ⭐️ ⭐️
"Amazing staff and doctors here. They treated my wife with an great amount of care and compassion. Great team, very professional. Definitely recommend." ⭐️ ⭐️ ⭐️ ⭐️ ⭐️
"Dr Sapra and Jami (RN) were absolutely incredible. Jami made me feel comfortable and relaxed, despite how nervous I was. This is a truly exceptional place - you are treated with such respect, compassion and friendliness, and the level of professionalism is unparalleled. Thank you Jami and Dr Sapra!" ⭐️ ⭐️ ⭐️ ⭐️ ⭐️
Am I a good candidate?
Good candidates for CoolSculpting™ fat reduction have noticeable bulges of unwanted fat in specific areas of the body that have been resistant to diet or exercise. Incorporating healthy lifestyle habits and dietary changes can work synergistically with CoolSculpting™.
How long does it take?
Coolsculpting™ is a great fat reduction procedure to consider if you have limited time to spare. Most treatments can be completed over your lunch hour, and most people only require one session in order to experience a noticeable change in their belly fat. You'll notice results as soon as three weeks following your treatment, with the best results occurring over the next two to four months.
Interested in CoolSculpting

™

?
CoolSculpting™ Target Areas








CoolSculpting™ treatments can be performed on a variety of treatment areas that are susceptible to stubborn fat build-ups.
Common areas include:
Abdomen

Above and inside the knee

Back

Bra fat

Banana roll

Chin

Inner and outer thighs

Sides/Obliques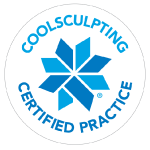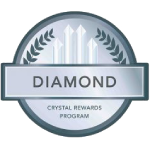 Ready to make a change?
We know skin, and want you to be comfortable in yours. Let's discuss your concerns and how to reclaim health and confidence.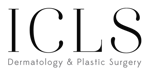 Copyright © 2021 ICLS. All Rights Reserved.